Long Term Care Insurance - Innovations And Increasing Costs
In 2013, the U.S. Department of Health and Human Services projections estimated that 70 percent of Americans who reach the age of 65 will need some form of long term care in their lives for an average of three years. 1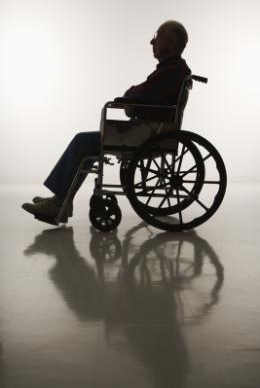 Given the incredible rise in Health Care costs, it is easy to see how three years of long term care could deplete retirement funds, so the need for coverage is clear. Yet many Americans continue to underestimate their risk and the costs involved. Rates for care vary widely across service categories, facilities, and states, but the 2018 Annual Genworth Cost Of Care Survey shows National Average Annual costs as follows:
... HomeMaker Services - $48,048.00
... Home Health Aide - $50,336.00
... Adult Day Health Care - $18,720.00
... Assisted Living Facility - $48,000.00
... Nursing Home Facility - $89,297.00 for a shared room or $100,375 for a private room
In 2016, the American Association for Long-Term Care Insurance (AALTCI) noted that married 60-year-olds would pay between $2,000-3,500 annually in premiums for a standalone LTC policy. Major insurers are raising premiums and limiting options for traditional LTC policies sold in this country. New policy sales fell from 750,000 in 2000 to 105,000 in 2015.2
LTC Coverage Options:
Medicare
Medicare has severe limits in its long term care coverage, and Medicaid will only pay for long term care after your income and assets fall below State and Federal thresholds. Hybrid LTC products are rolling out to fill the coverage gap and consumers readily see their benefits. The popularity of hybrid annuity/LTC policies has increased exponentially with more than $4 billion in sales in 2017.
5
Hybrid LTC products
are rolling out to fill the coverage gap.
... Some insurers offer "cash rich" permanent life insurance policies that let you tap part of the death benefit to pay for long-term care.
... Other insurance products such as annuities feature similar potential benefits.
... Sometimes, insurers guarantee that the premiums you pay will never rise, which is an improvement on many traditional LTC policies.
... The death benefit, coverage amount, and cash value are usually guaranteed.
... Distributions are tax-free including distributions from your original cash value component.3,5
Hybrid LTC policies provide a death benefit, a percentage of which will go to your heirs. Do traditional LTC policies offer a death benefit? No. If you buy a discrete LTC policy, but die without needing long-term care, all those LTC policy premiums you paid will not return to you. Hybrid policies at least guarantee that you can leverage your cash value to pay for long-term care, if it's needed, but if not, at least the original cash value will be returned to your heirs.3,5
The earlier in life you arrange for coverage, the lower your premiums will likely be. If you are not healthy enough to qualify for a standalone LTC insurance policy, you might qualify for a hybrid policy – sometimes no medical exam is required. 4
Additional considerations:
Funding up front with a single premium payment is not always a requirement with new hybrid policies. You will not contend with potential premium increases over time, as owners of stand alone LTC policies often do. However, the return on the insurance product may be locked into today's low interest rates. In addition, middle-class seniors may not need to buy a life insurance policy because their estates will not exceed the federal estate tax exemption. A large death benefit for these heirs must be weighed against the significant cost of paying life insurance premiums. Large or complex estates will have tax benefits from these vehicles, however, and if some of the death benefit is directed toward long-term care for the policyholder, it may prove even more useful.
Citations.
1 - apnorc.org/PDFs/Long Term Care/AP_NORC_Long Term Care Perception_FINAL REPORT.pdf
2 - investmentnews.com/article/20160721/FREE/160729979/long-term-care-insurance-market-sees-rapid-decline
3 - today.com/series/starttoday/have-healthy-retirement-jean-chatzky-how-pay-long-term-care-t106862
4 - elderlawanswers.com/hybrid-policies-allow-you-to-have-your-long-term-care-insurance-cake-and-eat-it-too-15541
5 - longtermcareinsurancepartner.com/blog/using-annuities-to-pay-for-long-term-care
Contact
Fill out the form below with your questions and for updates to our full library of retirement planning articles, videos, and downloadable booklets.

Jerry Yu
Jerry.Yu@RetirevoMail.com
500 Technology Dr. Suite 300 Irvine, CA 92618
(626) 890-0090
---


reignfinancialservices.us