Your Credit Score in Retirement
Retirement may not affect your credit scores directly, but how you manage your finances during retirement can impact your credit and borrowing power.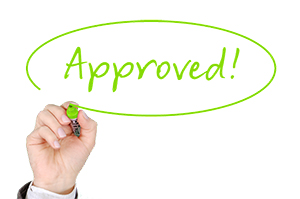 Your credit reports track your personal history of borrowing and repaying money, including loans and credit card accounts that have been active in the past 10 years, even if the loans are now paid off in full or the accounts have been closed. They also record major negative financial events including foreclosures, repossessions and bankruptcies. 1
Some retirees whose days of big-ticket financing are behind them make the mistake of concluding they can forget about their credit scores, in the average 30 year span of retirement some unexpected situations may arise in which a new loan or line of credit could be helpful, and the best options and rates will come with higher credit scores. In addition, credit scores can affect finances beyond new loan and credit card rates. Here are a few ways low credit scores can cost retirees money:1

• Higher interest rates on existing debts. Many credit card issuers monitor credit scores for "account management" purposes. Changes in your creditworthiness allow issuers the option to change the terms of your cardholder agreement if your credit score declines significantly. They may lower your borrowing limit, increase the interest rate they charge, or even close your account.

• Increased insurance expenses. Auto and homeowners insurance companies use your credit report to generate a type of specialized insurance score, which determines the rates they charge you. A decreased credit score could trigger higher insurance premiums.

• Security deposits. Renting construction gear or other equipment for a DIY project, or a Wi-Fi router or DVR from the cable company can require a credit check. A fair to good credit score might not prevent you from getting the rental, but it could trigger a higher security deposit than required for higher credit scores.


Maintaining a good credit score can ensure a quality of life as well as minimizing the expenses listed above. For many retirees, traveling is one of their priorities and one common way to reduce travel costs is having good credit cards that specialize in travel rewards, resulting in free flight miles, discounts on hotels, car rental coupons, and so forth. A good travel credit card with competitive rates is hard to come by if you have a poor credit score. You can maintain and improve your credit score before and after retirement through the following actions:2

• Pay off debt. Make it a priority to minimize debt before you retire, whether it's credit card debt, past-due bills, car loan, or your mortgage. This will improve your credit score immensely and will help you enter retirement worry-free.

• Maintain existing credit card accounts. It's a good move to minimize credit card debt in retirement, but closing accounts will affect your credit history, which makes up 15% of your credit score. Keep accounts open if you want to continue to improve your credit history and score.

• Check your credit reports regularly. Many websites allow you to check your credit free. Regularly check your score to see where you currently stand, what's impacting your credit score, and take any steps needed to improve it.

• Pay your bills on time. Just a 30-day payment delinquency could account for a 90- to 110-point credit score drop.


Citations.
1 - experian.com/blogs/ask-experian/does-being-retired-affect-credit-score/
2 - marketwatch.com/story/how-to-make-sure-your-credit-is-strong-before-and-during-retirement-2020-03-25