Women in Retirement
Throughout women's working lives, their income on average is lower, which means that less is contributed to Social Security for retirement. In addition, women live longer on average than men do.
A 2016 report titled "Shortchanged in Retirement, The Continuing Challenges to Women's Financial Future" by the National Institute on Retirement Security showed that women in retirement were 80% more likely than men to be impoverished.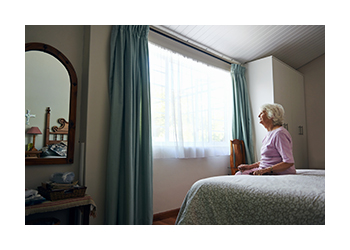 Additional findings:
• At all age groups women had substantially less income in retirement than men - for women aged 65 and older, their typical income was 25% lower than men.
• As men and women age, men's income advantage widens to 44% by age 80 and older. Consequently, women were 80 percent more likely than men to be impoverished at age 65 and older, while women age 75 to 79 were three times more likely to fall below the poverty level as compared to men.
• The median value in women's Defined Contribution (pension) retirement accounts was one-third less than that of men.
• Widowed women are twice as likely to be living in poverty than their male counterparts.
• Women who are widowed, divorced, and over age 70 rely on Social Security benefits for a majority of their income.
---
The report suggested several recommendations to help change the balance for women in retirement:
• Strengthening Social Security benefits for women.
• Increasing retirement plan coverage through auto enrollment in individual retirement accounts (auto-IRA).
• Expanding utilization of the Saver's Credit.
• Increased development of state-sponsored savings plans
• Increasing defined contribution plan eligibility for part-time workers.
• Providing spousal protections in defined contribution accounts.
• Expanding defined benefit pension plans.

A 2020 followup report titled "Still Shortchanged, An Update on Women's Retirement Preparedness" - also by the National Institute on Retirement Security showed that more than half of women are not saving for retirement.
Watch the video below for more on this topic: Retirement Planning for Women.